3D
,
Audio
,
big & full
,
coming closer
,
futurist
,
Grafics
,
Malerei
,
mono hole
,
Neon
,
Performance
,
permanente Installation
,
thefucksideofmodernity
,
TLMF Innsbruck 2009
,
Wandmalerei
,
www
---
drag*star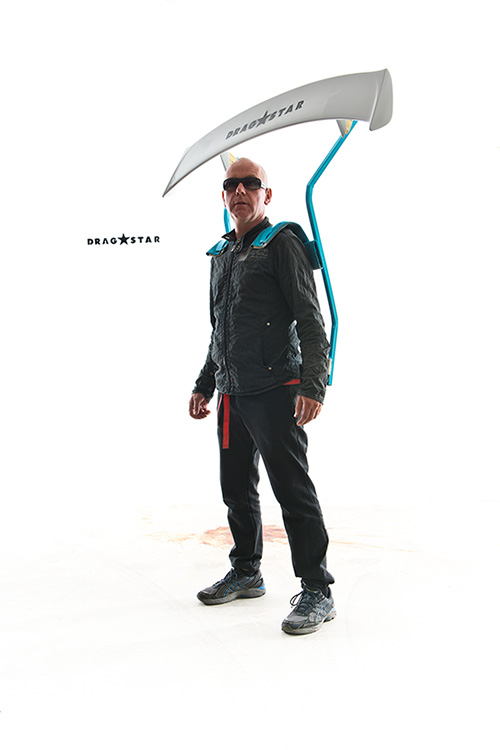 Eine futuristische Prothese für Geschwindigkeit und Beschleunigung.
A futurist prosthesis for speed and acceleration.
2015
Performance, Performance-Tool: tragbarer Porsche GT3 Heckspoiler, Print, Stencil, Graffiti
Kunsthalle West Lana XXL
Fotografie: Ulrich Egger
Performance
---
full
Experiment, knowledge–transfer and politics against reality condense to an essential modern experience:
The abolishment of the historical process in the revolutionary moment, in a singular instant of pure presence.
Temporary autonomous zone. Or: Transgression, autonomy, praxis, democracy.
The infinity in–between (as insertion, fold or parallelism) is encoded directly, individually, physically and psychologically.
Liquid self, holidays from the ego, education by variation.
2009 / 10
12 x Acryl und Gesso auf Leinwand, 100 × 100 cm
Clubabende / Performance:
14.10.10: Boris Kopeinig underground dance loops
21.10.10: Christina Goestl all sexes welcome
Ve.Sch – Raum und Form in der Bildenden Kunst Wien 2010
Panorama: Rens Veltman
big & full on artycok.tv
zur ausstellung big & full von Andrei Siclodi
big & full
,
Malerei
,
Performance
---
download
2010
Digital Print, 200 × 1000 cm
Ve.sch – Raum und Form in der bildenden Kunst in den strassen… perfomatives/sound/aktion Wien 2010
Foto: Martin Vesely
2013
Wandmalerei Acryl, 200 × 980 cm
kunst Meran die welt der dinge Meran 2013
Foto: Andy Marini
Performance
,
Wandmalerei
---
selector: alois bernsteiner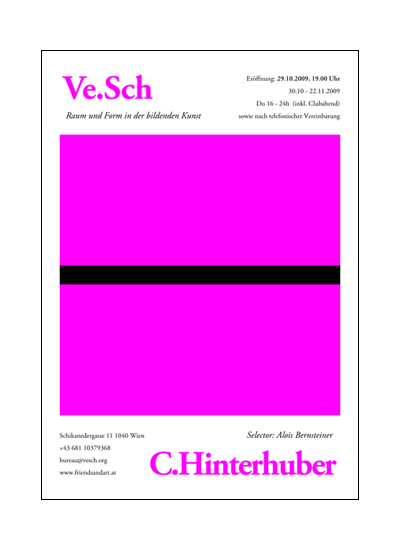 2009
Poster 84 × 60 cm; Wandmalerei Acryl oT (flash back / cash back), 60 × 458 cm; 3D-Animation kapitalsymbol, Loop 60 sec
Clubabende / Performance:
05.11.09: Sara Glaxia 100% cotton
12.11.09: Nicolas Jasmin plays mai 68 worried, a sound improvisation for four turntables and thousand endless grooves
19.11.09: Theo Altenberg (lyrics & voice) & Bretterkeller (tunes & desaster) phat pfunkk
Ve.sch – Raum und Form in der bildenden Kunst Wien 2009
Foto: Martin Vesely
3D
,
Audio
,
Grafics
,
Performance
,
Wandmalerei
---
pinkpink
2007
Performance
Foto: Rens Veltman
Performance
---
christoph hinterhuber